May 31, 2015 – Paddle for a Cause Float Trip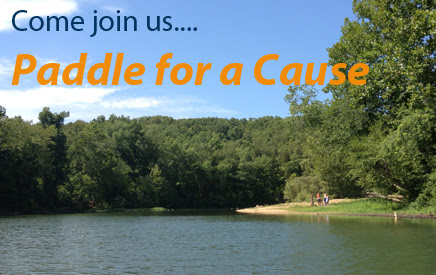 Family Float Trip & You're Invited
We are excited to announce that we will be hosting our 2nd annual Paddle for a Cause event on Sunday, May 31st 2015 at     1:30p.m.  Join us for a fun-filled summertime float trip on the beautiful Courtois, Huzzah, and Meramec Rivers to raise funds for this year's Operation Clean Stream!  This family-friendly float trip is approximately 3 hours long.  A delicious picnic dinner and outdoor games will follow the float.
Early bird registration is available until May 15, 2015 and tickets may be purchased for $55/adult and $15/youth (age 15 and under). Tickets purchased after May 15, 2015 are $60/person for adults and $20/youth (plus service fee if purchased online.)
Tickets may be purchased online or by mailing your check to:
The Open Space Council
Attn: Paddle for a Cause
P.O. Box 220011
St. Louis, MO 63122
Tickets include paddles, canoes, life jackets, shuttle, and dinner. All money raised from this event will go to support Operation Clean Stream, an annual river cleanup and restoration event in the Meramec Watershed.
Thanks to Missouri American Water and Ozark Outdoors for their sponsorship of Paddle for a Cause!